To sync your air tub remote, have the remote in hand with clear access to the sensor. If the receiver module is not in plain view from the tub's location, your remote control will not function properly.
To program the remote, press and hold the second and third buttons simultaneously for 4 seconds. The remote control should synchronize and be ready for use.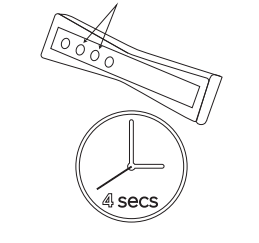 However, if programming is unsuccessful, you can perform a reset by unplugging the blower motor from the wall and plugging it in again. From this moment, you have 15 seconds to proceed with another attempt to program.